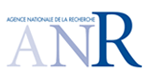 The LEM3 laboratory and the CIMULEC PME create a joint laboratory dedicated to the reliability of printed circuits for high value added applications. This project, financed by the ANR for an initial period of 3 years, started in March 2015.
This new joint laboratory (called LEMCI for Laboratory of Studies and Modeling for Printed Circuits) aims to develop an R & D synergy between the LEM3, public research laboratory and CIMULEC, SME manufacturer of multilayer and special printed circuits.
This LabCom project formalizes the will of the LEM3 and CIMULEC to create in Lorraine, a competence center for printed circuits. Its objective is to offer predictive digital solutions for the use of advanced printed circuits.
 Context of the LabCom
The increasing densification of the electronic systems leads to a multiplication of the number of layers while reducing the size of the conductive tracks and the metallized holes in the printed circuits. At the same time, performance and lifetime requirements, particularly for applications in severe environments, require the use of increasingly specific materials.
Finally, a printed circuit is always a multi-layered multi-layered assembly, developed specifically for an application, and in which the physical problems, and in particular in material mechanics (characterization, modeling, simulation) strong points of the LEM3, are omnipresent. Characterization of thin films, evolutions of microstructures in copper in thermomechanical loading, prediction of internal stresses, holding of interfaces are among the scientific locks to be investigated in this LabCom. The PCB is therefore an ideal candidate for combining fundamental and application research.
Since its inception, the cycle of development / manufacture of printed circuits is based on 2D representations (by plans, layers and strata) that do not allow to use the modern means of 3D simulation. The integration of the third dimension will shorten the design cycle of high-performance products, reducing development costs. It will constitute a major breakthrough for this industry, anticipating a wider opening to new technologies, such as the likely transition to 3D printing or additive manufacturing, which is expected in the near future at least for rapid prototyping.
The development of efficient and reliable 3D digital means to develop the most appropriate technological solution for a specific application without resorting to heavy and expensive experimental designs is fundamental and decisive for the manufacturer's competitiveness. This positioning in R & D will make it possible to affirm and develop the singularity of CIMULEC, as manufacturer and technical support for the most demanding circuit board designers. This LabCom project is also a real opportunity for the LEM3 to develop and transfer skills to a new industrial sector.
The LEM3 and CIMULEC have the will to make emerge through this LabCom a center of excellence for printed circuits. Such a center is currently lacking in the French industrial landscape.